Yakunin: the West leads an economic war against Russia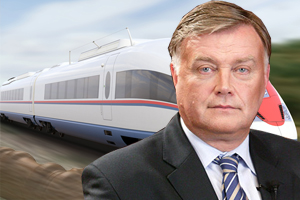 ---
Published: December 23rd, 2014
MEF expert Vladimir Yakunin believes that an economic war is launched against Russia. He said this in Belgrade, answering questions of Serbian journalists about how Russia exists in the conditions of Western sanctions and weakening of the rouble.
"I believe that the term "sanctions" is an obscurity of a simple fact that an economic war is launched against Russia", Yakunin said. "As for the question, how much we will withstand sanctions — we will withstand the necessary amount of them. There is a Russian saying: Love cannot be compelled. We will be friends, and we will cooperate with those who want a balanced and peaceful world".
The head of Railways also noted that weakening of the rouble has not influenced the company's operations significantly, stressing that Russian Railways receives its main income in roubles.
"We spend on the purchase of imported products about 4% from the general procurement budget. Our financial plan is laid out, budget is adopted, and we will work in accordance with this budget", Yakunin said.
Source: TASS