McConnell Discusses Information Warfare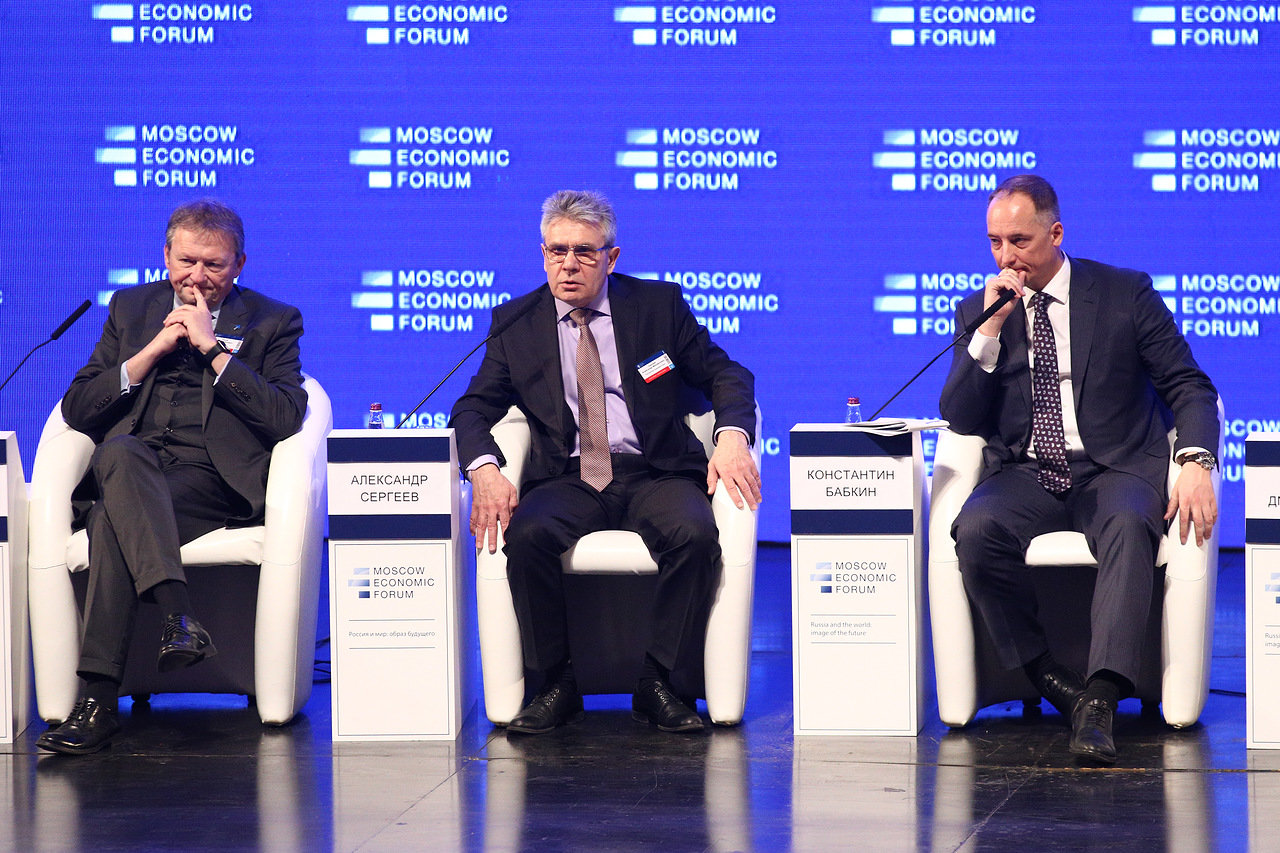 ---
Published: April 26th, 2018
On April 4-6, EWI Global Vice President Bruce McConnell was invited to participate in a series of discussions in Russia about information security and the increasing spread of false news online. The meetings enabled experts to examine ways the Internet helps fuel the polarization of political views and create misperceptions among nations.
At the Moscow Economic Forum, McConnell, who heads EWI's Global Cooperation in Cyberspace Program, discussed how traditional military conflict is now moving into the online sphere where conflicting parties may distort facts and launch information wars by involving civilians. "On one hand, anyone can now act like a journalist online using new technology without having to promote fact. On the other hand, many people do not have a critical way to sort out information they see online and start living in their own bubble of bias," said McConnell.
At a discussion organized by the Valdai Club, McConnell was joined by Andrey Krutskikh, the Special Representative of the President of the Russian Federation for International Cooperation on Information Security, to discuss information warfare, security and norms of behavior in cyberspace. As part of his discussion, McConnell noted: "In balancing security and safety with user anonymity on the Internet, I believe there will be increasing recognition that in some Internet spaces, anonymity is useful only to malicious actors."
At the Russian Internet Governance Forum, participants focused on the technological aspects of "fake news" on the Internet. Here, McConnell argued that media organizations, including international social media platforms, should take more responsibility for fact-checking before disseminating information. 
Below is the video from the Valdai discussion.
Source: Eastwest.ngo