The return of Russians to the gardens as a sign of a deep crisis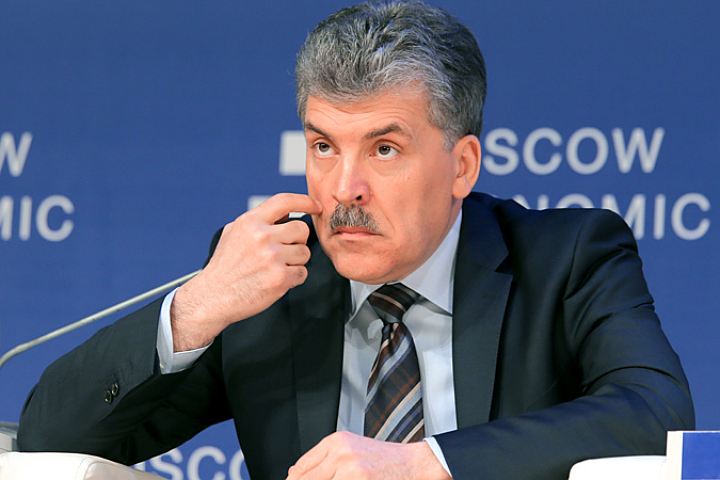 ---
Published: October 23rd, 2016
The proportion of citizens who grow food for the future on their gardens, increased up to 46% in two years. In 2014 the figure was 39%. At the same time decreased the sale of food in the shops. These are the results of a study conducted by GFK Rus. In addition, for 15% of active gardeners own vegetables and fruit - the main source of food.
Sales of fruit seedlings, too, went up sharply, and this is evidence of a profound crisis, said director general of the Moscow Region State Farm named after Lenin Pavel Grudinin.
Pavel Grudinin, director general of the Moscow Region State Farm named after Lenin «People, of course, when revenues grew got accustomed to go to the shops. And now due to the fact that their incomes have fallen are forced again to somehow feed themselves. Therefore, more attention is paid to the garden. We produce fruit seedlings. And over the past two years, the demand for them has grown almost 1.5 times. Previously more ornamental plants had been bought, and now more and more apples, pears, berries. People returned to their cottages, gardens - trying to feed themselves. It should not make anyone happy. It is one thing - a hobby, and another - a necessary measure in order to feed family. If you listened to the Prime Minister carefully, remember that he said, "Hold on, there's no money." No promises of growth in real incomes. This means that purchasing power will fall further. So, more and more people will save on food, try to eat what grew. And the percentage of those people who feed themselves, will increase».
In general, the trend in the development of horticulture is typical for the region, the study authors noted. With regard to the major cities, then there is subsistence farming has become rather popular hobby, says a farmer from Kolomna, the owner of a rural tourism farm "EkoDerevushka" Sergei Balaev.
Sergei Balaev farmer from Kolomna, the owner of a rural tourism farm "EkoDerevushka" «Indeed so, maybe even more. Moreover, the richer people are, the more they move on subsistence farming. This suggests that the issue is not the complexity of the economic situation, and that sell our supermarkets. And they sell all the plasticine and chemical. Well, of course there are also "economy". But most people do not try to provide themselves with food. Try to get a psychological discharge from the city and work in offices. The second - to get to the work expended finished product, and, of course, they put out there a carrot or parsley, not in order to feed themselves, and to get a normal product».
According to the company GFK, the vast majority of respondents - 75% - have declared their readiness to completely abandon the purchase of goods. According to the study, most Russians are now saving on beauty salons - have confirmed 17% of the respondents, as well as on the acquisition of household appliances and cosmetics.
Source: Business FM