MEF-2017: course towards the change of economic relations and the rules of the game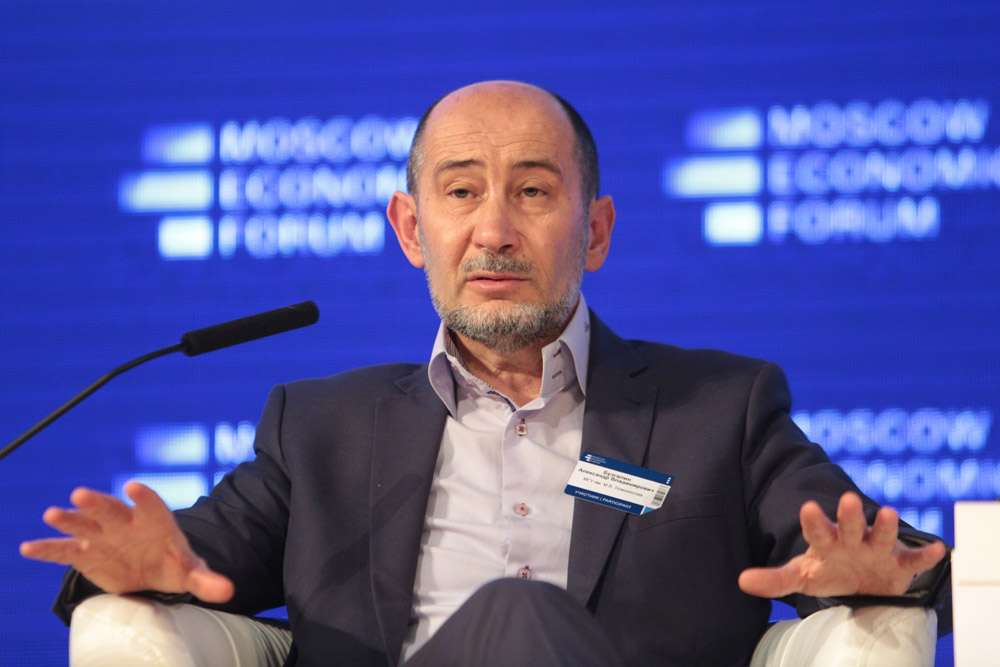 ---
Published: February 28th, 2017
In anticipation of the upcoming Moscow Economic Forum, the Deputy co-chair of the MEF, professor of economic faculty of MSU named after M.V. Lomonosov, Alexander Buzgalin talked about the key issues that will be highlighted during the first Plenary discussion: " Confused man between despair and hope: the world situation and the Russian specificity".
– Alexander Vladimirovich, in your opinion, how much do the global players games influence our country and the lives of ordinary Russians?
–The owners of the largest Russian corporations and higher range of the government have the main influence on our lives. Global players play a role, but to a lesser degree. The general atmosphere of the market fetishism, fetishism of commodities and money is the same for the whole world and is created by the global players. But it is also played by Russian authorities and Russian business, so it is a universal feature of capitalism.
– What are Russia's most acute problems today?
– First of all, this is the economic stagnation and social injustice, and also dehumanization. The society becomes the feudal market, and humanistic, social and environmental values go by the wayside, and this is one of the main problems.
– In your opinion, what changes in politics and Economics should be the basis for new strategy for Russia?
– We need selective planning and strong industrial policy in the economy. Secondly, we need socialization of ownership and the limitation of the power of oligarchic and bureaucratic nomenclature. The part of wealth which is parasitically used, should be redistributed in favor of social development, thus reducing social inequality. Finally, we need humanistically oriented social, ideological, and cultural policy.
– What issues will you dedicate your speech on the MEF-2017?
The report will focus on how Russia will change the system of economic relations and the rules of the game to provide orientation on human development, not the enrichment and strengthening of the power of oligarchic and bureaucratic items in this difficult situation.
– What results do you expect from the Forum in March?
– I look forward to continuing consolidation of people around alternative programs, which will be discussed on the Forum.
Source: Press service of the MEF