Oleg Smolin: «We must cure the government from market fundamentalism»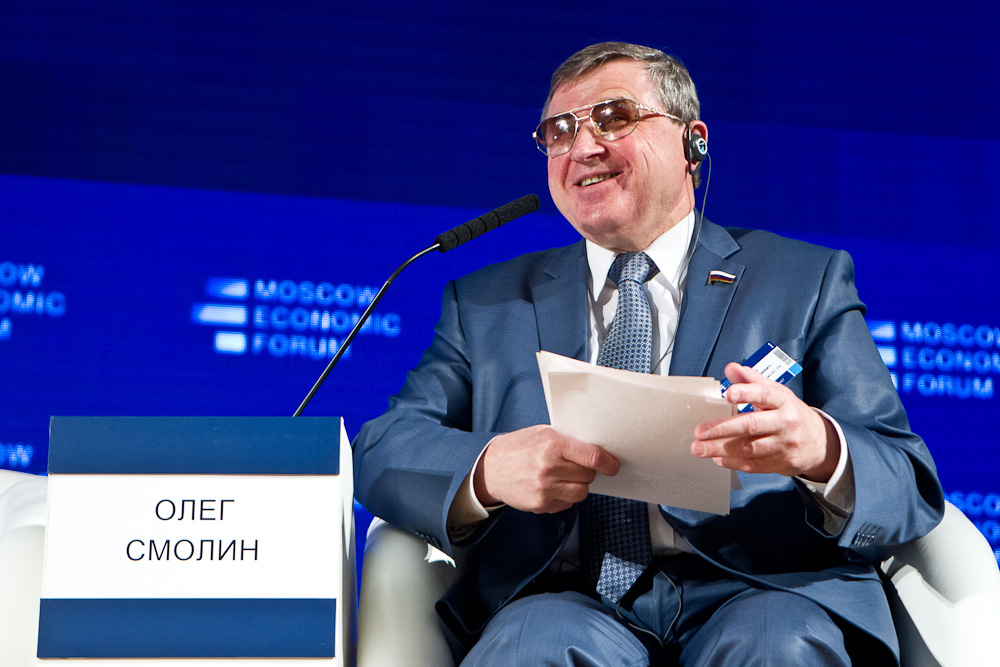 ---
Published: March 30th, 2017
Oleg Smolin, Deputy Chairman of the State Duma Committee for Education and Science, expressed disturbing thoughts on two vital social spheres in Russia - education and medicine, during the first plenary discussion of the MEF.
The Speaker explained the choice of problems in his speech by the negative trend of recent years, when the country's successes are estimated not by the growth of human potential, but only by economic indicators.
"The social well-being of people has worsened, it's a fact," Oleg Smolin said, "as they said in Soviet times, there is radio, but there is no happiness."
The expert cited surprising statistics, according to which the well-being of Russians has grown for the last few crisis years, and according to Oleg Smolin, there were six out of nine. Meanwhile, education has dropped from the 26th place to the 30th. Despite the fact that the Soviet bar on the success of primary school can be maintained, since we are still in the top three of the world's best primary schools, people working in the education system are anxious about the overall cultural level of the population, its literacy.
Judging by the polls, Russians do not read classical literature, they do not know the history of their own country, let alone knowledge about the history of human development.
As the speaker noted, the authorities are aware of this problem, the officials constantly report from the stands about the changes in education and health. However, the deputy is convinced, there are no core.
The speaker outlined the main problems that pull the level of human potential in Russia to an abyss: chronic underfunding of medicine and education, failure to comply with presidential decrees (ин еру polls, teachers earn less than indicated in the decrees of the highest official in the country, as well as healthcare workers).
Oleg Smolin summed up his speech with the main idea: the intelligent ones should better teach the power and cure it from market fundamentalism. And officials, in turn, should choose such vector of state policy that would be clearly aimed at the development of human potential.