Grzegorz Kolodko: "Political and economic reforms must go together"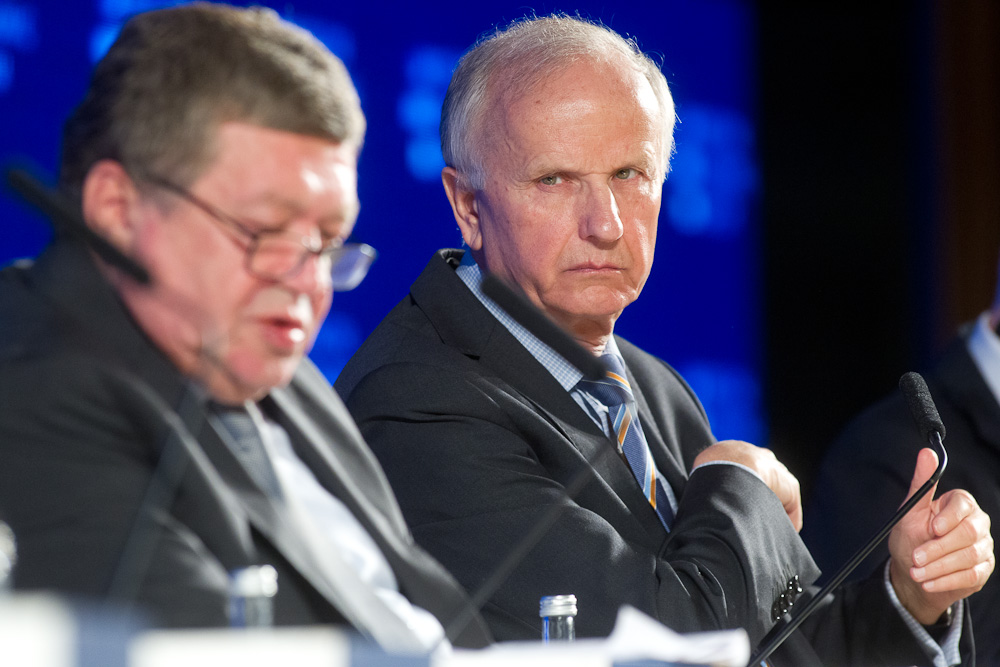 ---
Published: March 30th, 2017
In the framework of the first plenary discussion of the Moscow Economic Forum, "A confused man between despair and hope: the world situation and Russian specificity" a speech was made by the famous European economist, former Minister of Finance of Poland Grzegorz Kolodko.
The professor of the Kozminsky University Kolodko was introduced as one of the founders in Poland of a model of democratic development of society. On the forum he spoke about the inability to share market reforms and the development of democracy. "We need to use market reforms together with political ones, led by glasnost," explained Grzegorz Kolodko.
According to the economist, the economy is still working better than democratic institutions in Poland. By the way, moderator of the plenary discussion Ruslan Grinberg, referring to the Polish speaker, hinted at the deterioration of the political situation in the country. Perhaps for this reason, Grzegorz Kolodko said that in his country there is a struggle for rationalism, which is lacking today throughout Europe. The expert is sure that democracy is necessary, but the strategy must be developed on the basis of the correct economic theory. Because on the basis of neoliberalism and populism, the economy will not work, here we need a new pragmatism.