Konstantin Babkin: "Our country can survive a period of rapid economic growth"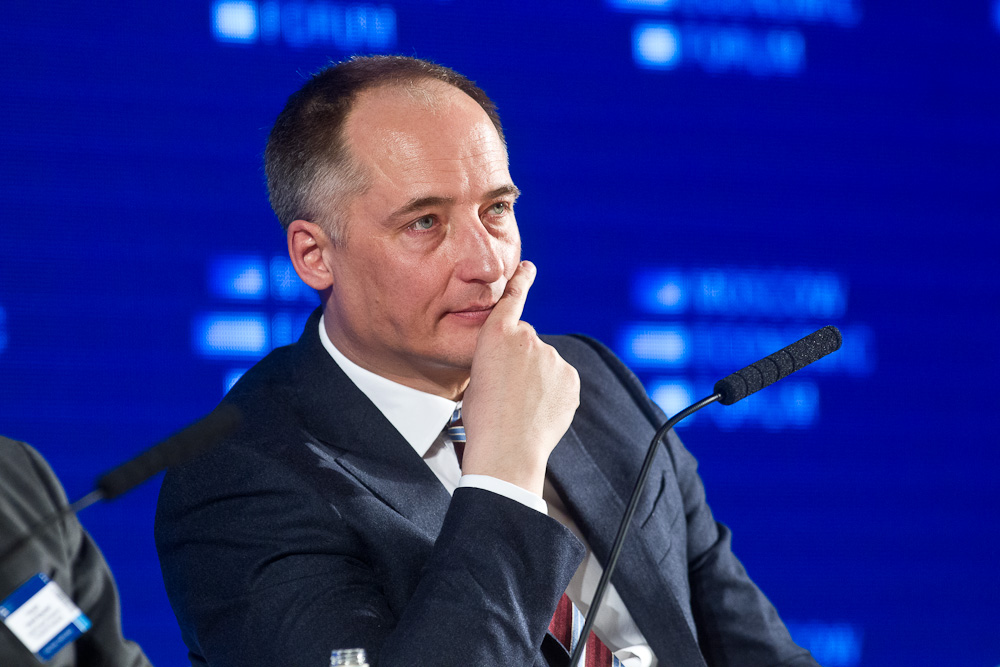 ---
Published: March 30th, 2017
One of the key topics of the Moscow Economic Forum is the search for a way to develop the Russian economy, which allows achieving sustainable growth and industrial development. According to the moderator of the II Plenary discussion "What development strategy will work in modern Russia?", the co-chairman of the Forum, the president of the Industrial Union "New Commonwealth" Konstantin Babkin, the idea that it is necessary to change the economic strategy, fundamentally change approaches to economic policy that is in the air, is discussed both in the kitchens and in the high offices. The President instructed the government and the association of entrepreneurs to prepare proposals for such a strategy, and by May they will be presented to the president. The government strategy implemented by the Central Bank and other institutions makes us believe that Russia can not reach significant growth indicators, notes Konstantin Babkin.
"The only task of the Central Bank is to reduce inflation, but the key rate due to expensive loans makes the development of the country impossible, and also ensures the withdrawal of capital. If you are an American banker of world level, then you simply have money on the bank's accounts, secure your income in Russia to 11% per annum. Therefore, Russia pays 326 billion rubles a year. Because of the difference in the value of money between Russia and foreign countries, a colossal withdrawal of money from the country is ensured, "said the President of the Industrial Union" New Commonwealth".
But there are other strategies, in particular, people who work in the real sector, have already developed several sectoral strategies, under which it is possible to provide industrial growth of 15% or more, Babkin emphasizes. Our country can survive a period of rapid growth, for which Russia has the necessary potential. "We propose that the leading goal, the flagship of the development strategy, is to conduct a new industrialization. All policies should be aimed at making production in Russia profitable," finished the co-chairman of the Moscow Economic Forum.