Sergei Serebryakov: "Our strategy should be balanced and have morals"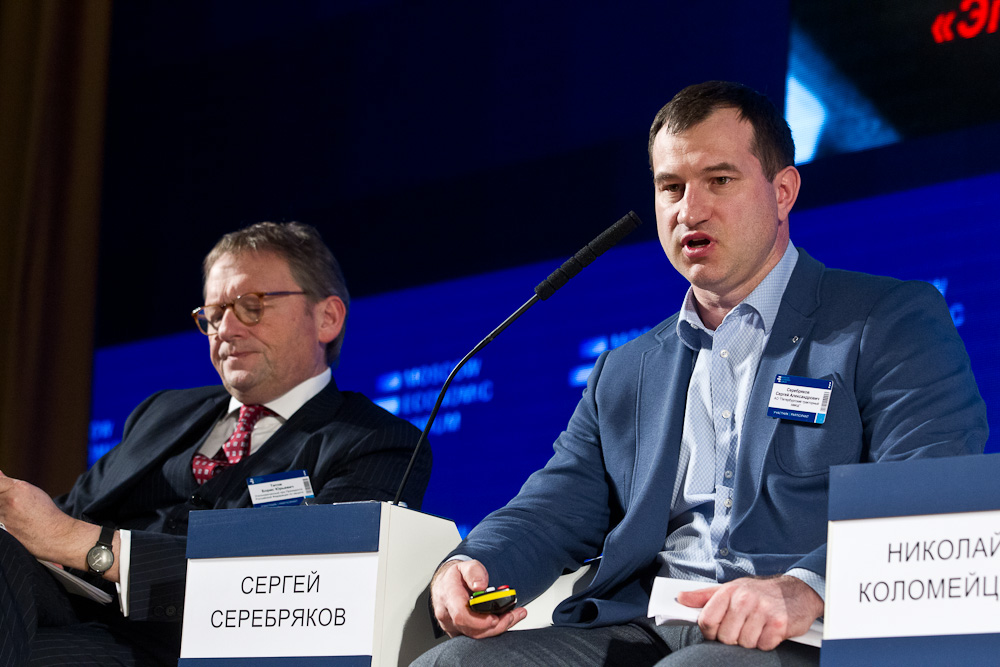 ---
Published: March 30th, 2017
Why is it important to take into account the sectoral balance and human needs in the development strategy of Russia, told Sergey Serebryakov, director of the Petersburg Tractor Plant JSC, at the II Plenary discussion "What development strategy will work in modern Russia?" In his opinion, changes in education and the financial and credit system are needed.
"In my opinion, the modernization stage should be the ensurance of the methodological literacy of the population. Today it is too low. We are talking about the transition to a new technological structure, but at the same time 80% of graduates of universities do not have the knowledge how to work in production. We need a normal science that will educate, including officials who are engaged in state administration in our country," stressed Serebryakov ..
Russia also needs a state planning and goal setting in the economy. It is necessary to rethink the past, because the government always had its own specifics, and focus on the effective management that existed in the 30s of the last century.
According to Serebryakov, the goal of the state administration should be aimed at meeting the needs of the population: it is necessary to increase the effective demand of the population. Today, the situation is the opposite: not only money was withdrawn from the economy, but real incomes of the population also fell. The development strategy of Russia should be oriented to certain regularities. First of all, you need to think about interbranch balances: enterprises should know the prospects for several years ahead and calculate their capabilities, taking into account the scientific and technological base.
"Our strategy should be balanced and have morals, because in a wicked economy we will not be able to make a dash," concluded the MEF speaker.