№25. Round table "Sustainable development as the basis of Russia's strategy"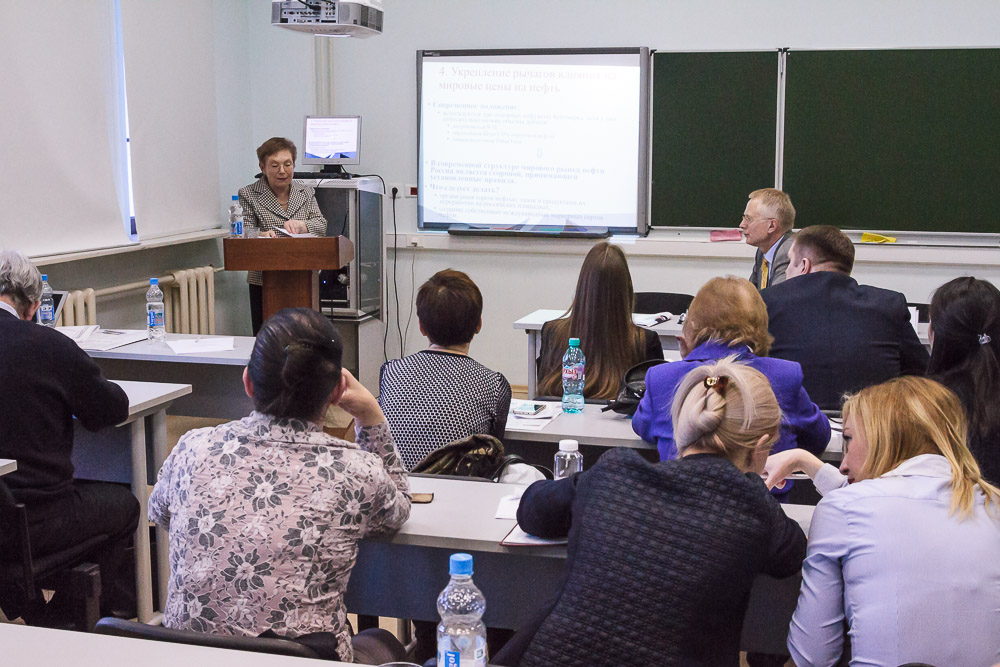 ---
Published: March 30th, 2017
On March 30 In the Moscow State University within the framework of the Moscow Economic Forum (MEF), a round table entitled "Sustainable development as the basis of Russia's strategy" has been held. The moderator was Sergei Bobylev, head of the Department of Economics of Nature Management of the Moscow State University.
Sustainability means the balanced development of the three components - economic, social and environmental. How to achieve this, experts discussed the IEF during the round table. In addition, much attention was paid to the perspectives of an environmentally sustainable economy in Russia, the transformation of the energy sector, anti-crisis measures, natural capital, indicators of sustainable development and environmental conflicts at the international and national levels.
"Sustainable development has a million definitions. The Russian government believes, for example, that this is GDP. However, I think that this is not entirely correct. "Sustainable development" is not just the growth of GDP; it is a combination of environmental, social, and economic aspects. Only in their unity we can talk about sustainable development of the country, "stressed Sergey Bobylev.
In his opinion, Russia needs a "new economy". In it, the expert said, the main thing should be a person, his knowledge, education, health.
It was noted that the scientific foundations of sustainable development are not developed, do not have a terminological definition. Instability appears due to a lack of resources. According to experts, there are three global problems: ecology, depletion of resources and waste treatment. The view was expressed that the salvation of civilization in changing the economy, in creating a closed economy of society.
Economists Irina Khovanko, Tatyana Dyukina, Sergei Nikonorov and many others attended the discussion.
During the round table, experts came to a common opinion that the welfare of the population is important for the country. This requires a new economic policy and differently allocated investments. Moreover, sustainable development consists of welfare, social and economic quality of life.