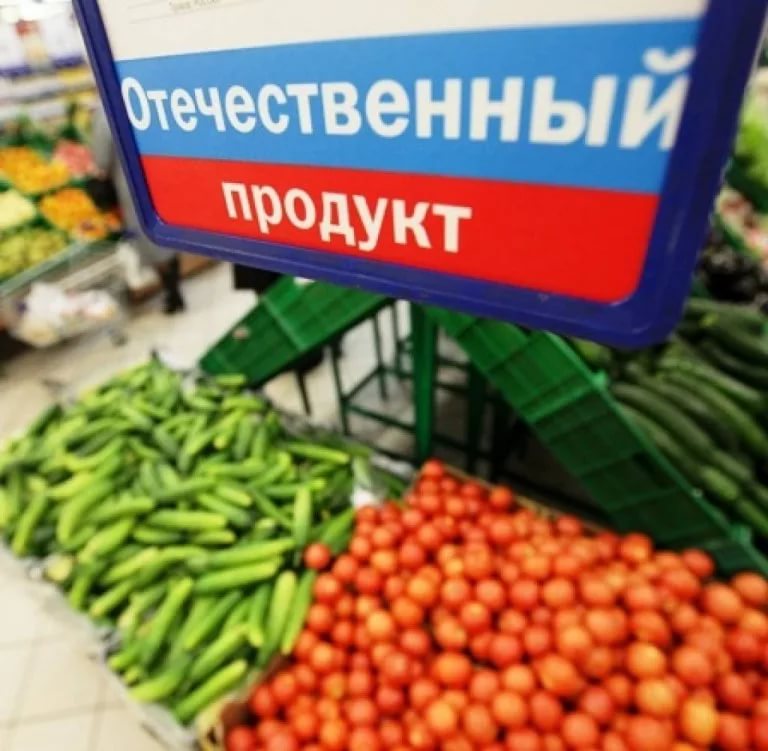 ---
Published: October 4th, 2017
For several days, someone has been promoting information about the action in a German supermarket chain in the media. Removed from the shelves of foreign products, the shelves were empty.
Now the post about this hangs in the "promo". Learn from this proposed: globalism, the openness of borders give a variety. Local mismanagement with their counterfeits cannot compete. Down with racism! It is time for Russia to resolve the "ban".

At me, personally after acquaintance with this action there were absolutely other conclusions.
The experiment showed the triumph of global corporations over a normal way of life, the triumph of marketing over people's desire to consume fresh and quality products.
Food policy needs to be made more strict.

Indeed, in our supermarkets there is water "from the Alpine mountains", tomatoes from Turkey. Milk on the shelves is produced not by cows from a nearby farm, but is made up of imported components. Even bread comes across imported.

With the help of advertising and marketing, we are forced to eat products whose composition and quality raise big questions. Due to the use of cheaper components, due to the generous use of chemicals, corporations make products cheap, long stored, and visually attractive.
Local farmers who could produce really high-quality products are simply being squeezed out of the market. This is happening in Germany, it is even more dramatic in Russia.

Therefore, the protection of our farmers, import substitution is a good thing. Let the farmers develop, let the village become richer.

Moreover, let the globalists do not frighten. Knowingly their action lasted only one day. There will be no products from global corporations; - the place on the shelves will take the products of local farmers. The world will become more diverse and healthy.

Three years ago, Russia introduced a food embargo for many products from Europe. In fact, we were banned from buying quality food from other countries, and one of the reasons was import substitution: such as to buy one. Previously, people voted ruble for quality, but now they will eat what is left.

A bad example is contagious, and something similar was decided to have fun in Germany. The result is empty shelves.

Visitors to the popular supermarket chain Edeka were very surprised when they came for shopping and found almost empty shelves. At first, they thought that the employees just did not have time to arrange a new product, but then they looked at the tablets standing in place of the usual food.

"This regiment is so empty, because there are no foreigners on it" and "This regiment is very boring without variety," said the plaques. //
In fact, the store in this way decided to contribute to the fight against racism, which (apparently, in their opinion) is gaining momentum in the country. The action lasted only one day, but caused a stir, because people could not buy any olives from Greece, nor oranges from Spain, nor French cheese.

As it turned out, Edeka during the day decided to sell exclusively German products in order to make a powerful statement and express his position with regard to racism and ethnic diversity. //
If to look on the other hand, it is a good lesson and about import substitution: everyone should do and produce what he knows how to do best. Domestic industry and national pride are important, but it is equally important to supply quality products, and not made a fake forgery. Moreover, the buyer should always have a choice, and the more he is the better.

How do you think, it is time to solve the "banned"?
Source: LJ