The topic of cultural influence on competitiveness was discussed in the RF CCI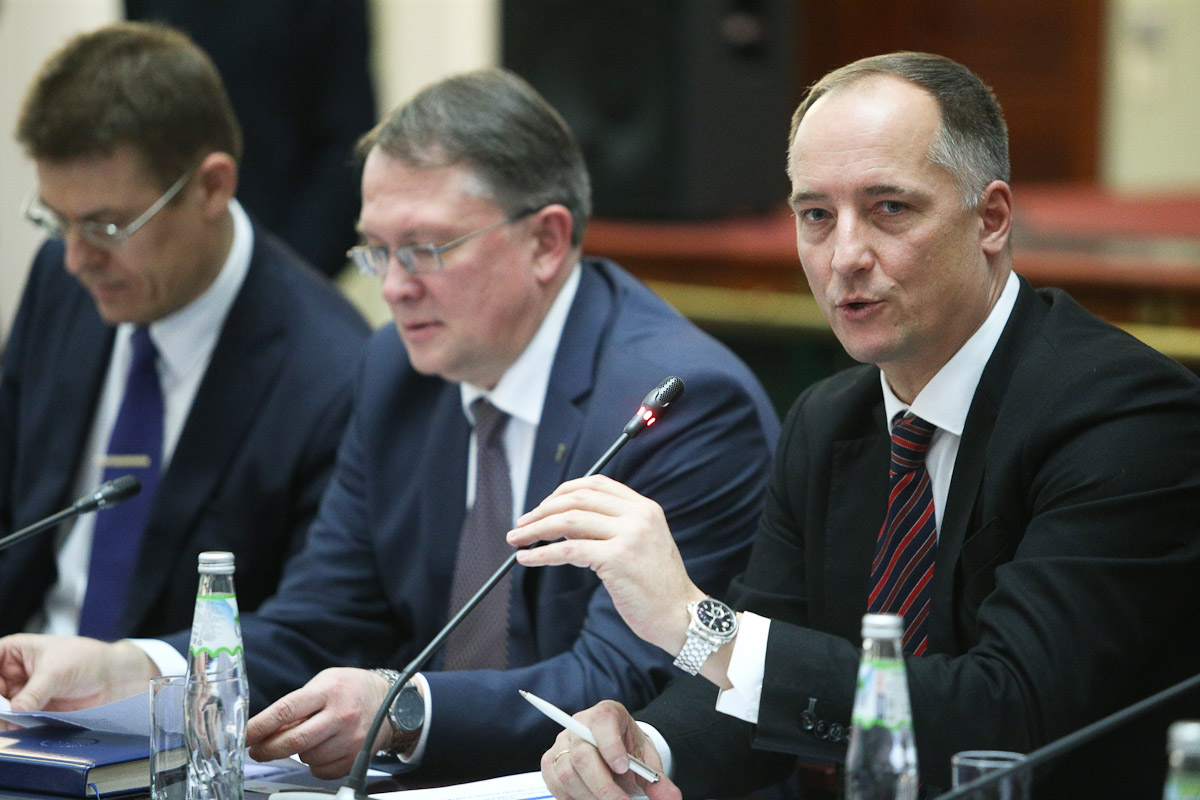 ---
Published: February 14th, 2018
At the meeting of the RF CCI Council on Industrial Development and Competitiveness of the Russian Economy, which was held on February 12, 2018, the influence of cultural policy on the competitiveness of domestic industry was discussed. The meeting was opened by the chairman of the Council, co-chairman of the Moscow Economic Forum, Konstantin Babkin, who made proposals to the executive and legislative authorities on the modernization of cultural policy.
The opening speech was made by the vice-president of the RF CCI Dmitry Kurochkin. He noted that the success or failure of large-scale economic reforms largely depends on their compatibility with the country's cultural and historical traditions. Through the historical prism of the chambers of commerce and industry, we will see a huge layer of the Russian state formation, including entrepreneurship, industry, the development of culture and education.
The event was attended by: director of the JSC "Petersburg Tractor Plant", an expert of the MEF Sergey Serebryakov; Adviser to the Chairman of Board of Directors JSC «United Metallurgical Company» Alexander Kastravetz; First Deputy Minister of Culture of Russian Federation Vladimir Aristarkhov; Commercial Director of OJSC «First Channel - St. Petersburg» Nikolai Starikov; Executive Director of the Foundation for Social and Economic Support of the National Cinematography (Cinema Foundation) Anton Malyshev; First Deputy Chairman of the State Duma Committee for Culture, director, People's Artist of Russia Vladimir Bortko; President of State budgetary institution of culture "Moscow Cinema" Igor Ugolnikov; Director of Globalization Problems Institute Mikhail Delyagin; chief researcher of the Russian Institute of Cultural Studies, expert of the MEF Lyudmila Bulavka-Buzgalina; the chairman of the film forum and the festival "UP" Yuri Ryazanov; editor and presenter of "Roy-TV", expert of the MEF Maxim Kalashnikov; Deputy Chairman of the Union of Moscow Architects for Urban Development, Academician of the Academy of Architectural Heritage Mark Gurari; Russian journalist, publicist, TV presenter Anatoly Vasserman. Representatives of the Creative Union of Cultural Workers (St. Petersburg), the Public Chamber of the Russian Federation, the Children's Family Film (Tyumen), the Chamber of Commerce of Kronshtadt, the Russian People's Council and others took part in the discussion.
According to the results of the Council of the RF CCI meeting the proposals and recommendations to the legislative and executive authorities will be formulated. Department on work with business associations, A.Alin